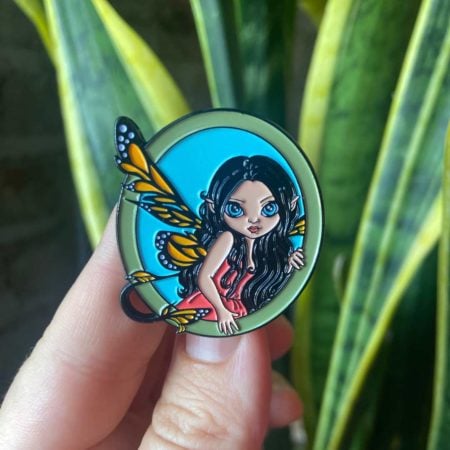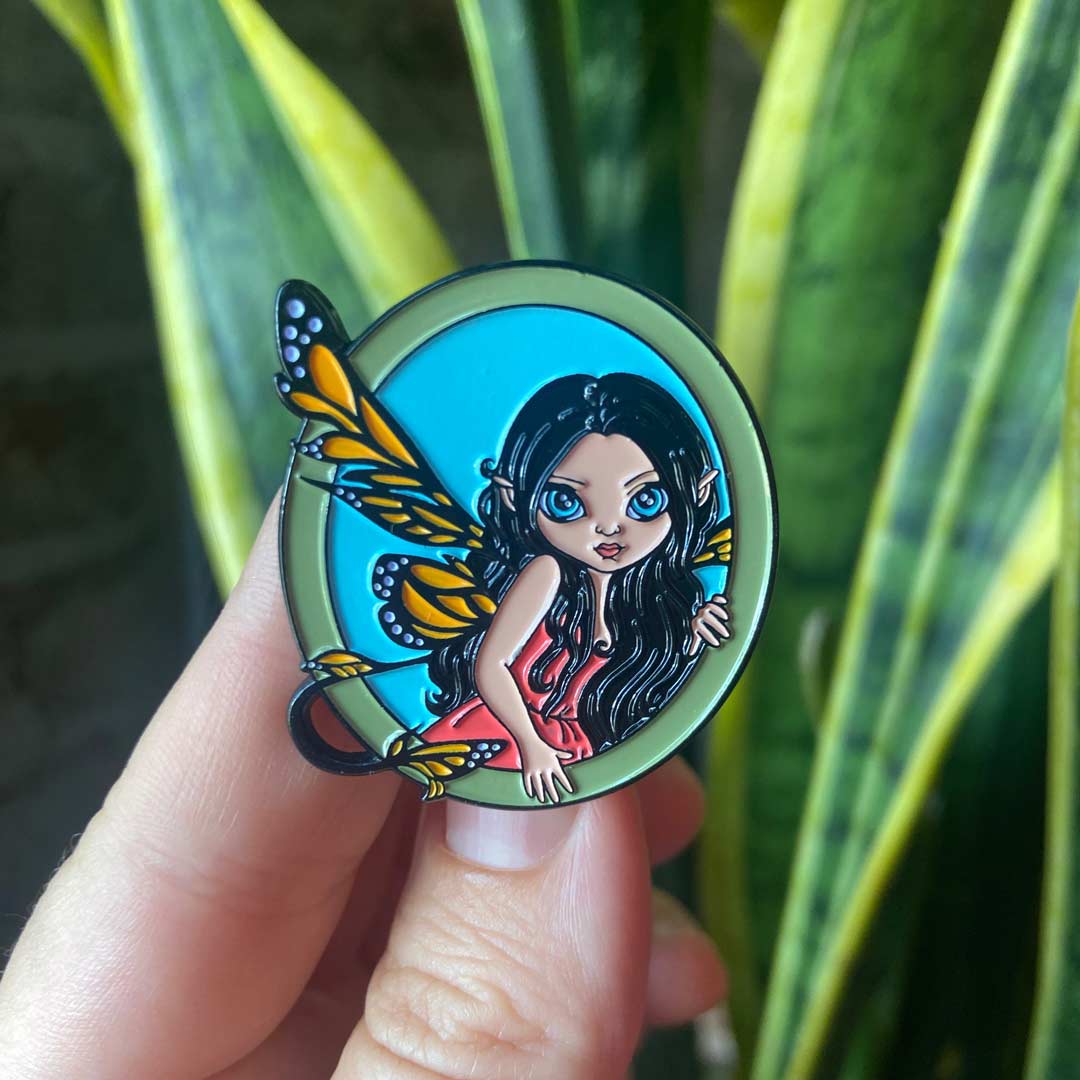 Fairy In My Window Collectible Enamel Pin
$13.99
This pin is based on my painting "Fairy in My Window" and was released in August 2022.
If you are interested in collecting both publicly available pins and Patreon Exclusive pins, I really do recommend signing up as a pin tier Patron on my Patreon Page here. You can live anywhere in the world, it is $25/month and worth every penny. You get the free Patreon Exclusive pin, the Strangeling Logo Pin, as well as that month's "Pin of the Month" pin mailed to you and, of course, the current Strangeling Lanyard, and then a new "Pin of the Month" each month automatically shipped along with additional Patreon Exclusive pins and lanyards when we release them. You also get 10% off ALL pins, prints & canvases & more from Strangeling.com – so if you are even planning on buying a couple of things it is well worth signing up for (it even works on my expensive Masterpiece Editions) as well as free coloring page downloads every month.
The backs of each pin feature two posts with "locking" style backs, just like my usual pins, measures 1.5″ and has a thick glossy enamel top-coating with beveled edges/sides, these are manufactured and die-cut by the same pin factory we hire to create all of our pins, are solid metal and very high quality.
Strangeling pins are metal & enamel collectible pins – each is designed by me (Jasmine) personally. I hand select the enamels and put a lot of love & thought into each design. Each pin has two "locking" backs to ensure the safety & security of your pins (so you don't lose them!). Your pin will come packaged with a backing board & sealed plastic bag, sent in a cushioned mailer. We are always happy to ship worldwide.
Additional Details
EDITION: Open Edition
AVAILABILITY: General Public
RELEASE: August 2022
SIZE: 1.75″ in * 4.4 cm
PRICE: $13.99